In all of its splendor, there are a number of the best beaches in Siquijor. This tiny island is not only famous for its prestine waters, but also for its white beaches, relaxing nature, and peaceful community. Let us forget all about the myths and discover "Isla Del Fuego" (island of fire). Here are some of the best beaches in Siquijor:
For starters, this is a must visit place! I am not talking big here, but the resort itself is a huge success and one of the best beaches in Siquijor. With 800 meters of white beach surrounded by clear water, Coco Grove Beach Resort offers a variety of amazing activities and relaxation. It has beautiful landscapes and welcoming commodities. There is a restaurant, bar, spa, 2 swimming pools and loads of tours to satisfy your vacation.
There are loads of activities you can do here, including: diving, kayaking, surf skiing, snorkeling, banana boating, wind surfing, speedboat rides, glass bottom boat and more. Not to forget, you can also do tours, island hopping, table tennis, skettles, caving, bird watching, volleyball, and games in the games room and garden bar. They also offer overnight trips to Apo Island. You can also rent your a motorcycle/scooter if you want a tour around.
Not far from the national highway going to San Juan, you will find a beautiful paradise. What's best about this beach is that it is free of charge! There is no such thing as entrance fee. This is one of the best beaches of Siquijor because of its crystal clear water and white sandy beaches. The presence of the tall coconut tress as well creates an atmosphere of true nature experience. The view is also stunning specially at sunset where fishermen roams the sea, a great scene for photography. You will see nearby islands like Negros and Apo Island.
Seeking to see some barracudas and some sharks? Then Tulapos Marine Sanctuary is the place to be. This would be a great place to be for snorkeling with tons of coral, fish, urchins, eels, turtles, starfish, giant clams, etc. Just prepare your courage to face the depths of the ocean as the tour guides will most likely take you there.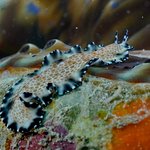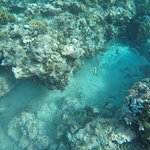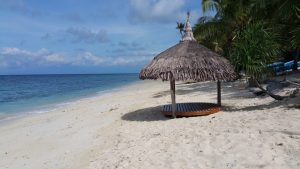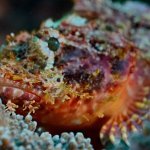 Located at Tubod, San Juan, Siquijor, Tubod Marine Sanctuary is the most famous marine sanctuary in the island. The place is great for scuba diving and snorkeling due to its wide range and variety of marine life. You don't have to worry about safety and guidance because there is a Barangay Bantay Dagat station nearby. The marine sanctuary is open for all so that means you can definitely come here. Some tourists said that it is on the top 3 snorkeling location in the world alongside Koh Tao and the Maldives.
Salagdoong Beach is located on the eastern part of the island in the town of Maria. What is exciting about this beach is its scenic view on top of the hummock or hillock. You may be able to see different variety of aquatic life. The beach stretches through white sand and clear blue waters. You don't have to worry about accommodation because there is a nearby hotel. There are two diving platforms on top, one with a height of 20 feet and 35 feet. You can do slide, snorkeling, and kayaking here in Salagdoong Beach. It is one of the best beaches in Siquijor that you can recommend easily.